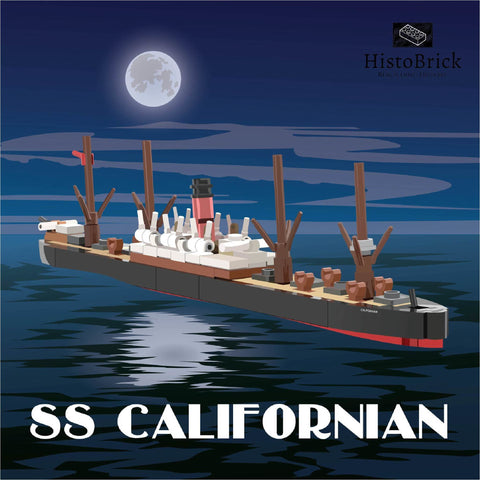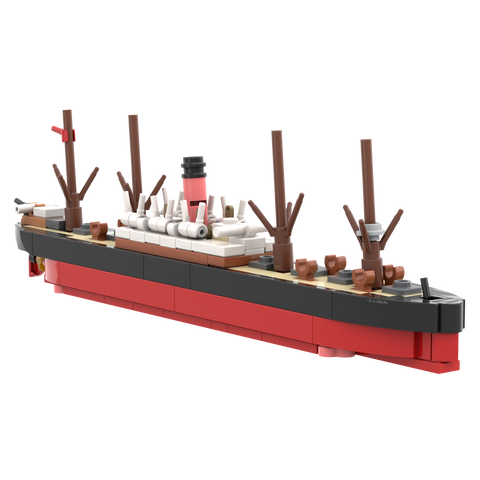 SS Californian
Pickup currently unavailable
Now shipping! Orders are fulfilled every Friday.
History of the SS Californian:
SS Californian was a British Leyland Line steamship that is best known for its inaction during the sinking of the RMS Titanic, despite being the closest ship in the area. Judging by available evidence, the Californian was likely the only ship to see the Titanic, or at least its rockets, during the sinking.

Kit Details:
- 1:640 scale
- 214 LEGO® elements, UV printed graphics
- *Printed elements may vary from those shown in photos*
- Saddle-stitched gloss instruction booklet
- Histobrick clamshell packaging
- Built dimensions: 8.6"x 1"
HistoBrick kits are made of new-condition LEGO® bricks that are acquired from 3rd party sources.  
HistoBrick kits are not a LEGO® product. LEGO and the LEGO minifigure are trademarks of the LEGO Group, which does not sponsor, authorize or endorse these products or site. The LEGO Group is not liable for any loss, injury or damage arising from the use or misuse of this product.