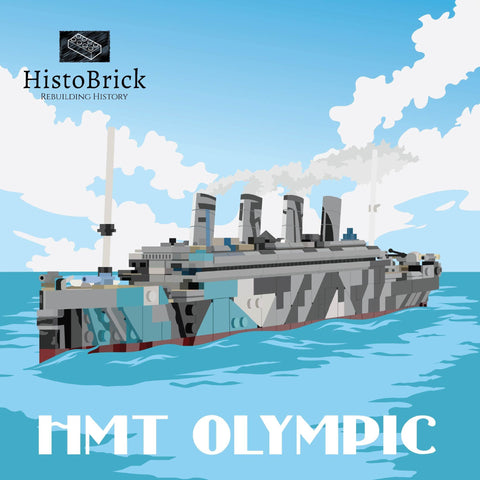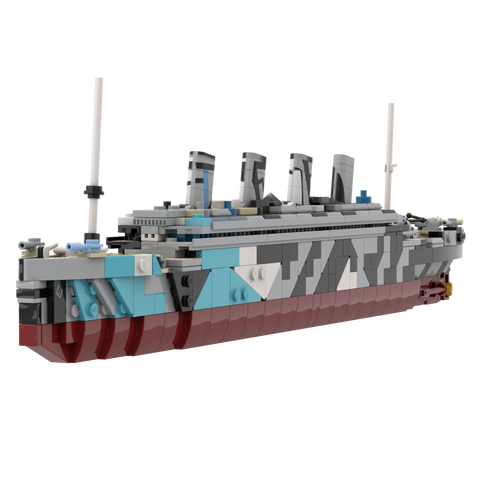 HMT Olympic
Pickup currently unavailable
Now shipping! Orders are fulfilled every Friday.
History of the HMT Olympic:
The Olympic was the first of the White Star Line's Olympic Class trio. Had her younger sister, the Titanic, not sank on her maiden voyage, Olympic would have been the most famous ship of her class. The Olympic and her sisters were the largest ships in the world and designed with safety and comfort as priorities. Unlike her two unfortunate sisters, the Olympic celebrated a long and illustrious career, gaining the nickname 'Old Reliable'. 

Kit Details:
- 1:640 scale
- 909 LEGO® elements. UV printed graphics
- *Printed elements may vary from those shown in photos*
- Spiral-bound gloss instruction booklet
- Histobrick premium bamboo box
- Built dimensions: 16"x2"
HistoBrick kits are made of new-condition LEGO® bricks that are acquired from 3rd party sources.  
HistoBrick kits are not a LEGO® product. LEGO and the LEGO minifigure are trademarks of the LEGO Group, which does not sponsor, authorize or endorse these products or site. The LEGO Group is not liable for any loss, injury or damage arising from the use or misuse of this product.